Car Detailing Mackay - The Car Detailing Service Provider That You Can Trust
At Car Detailing Mackay, we take pride in being the premier car detailing service provider in Mackay, QLD. With our passion for automotive detailing and commitment to excellence, we offer professional car detailing services that will leave your vehicle looking it's absolute best. Our skilled detailers are dedicated to delivering top-quality results and ensuring customer satisfaction with every service.
We will contact you right away with a no obligation free quote.
Our Car Detailing Mackay Services
Interior Car Detailing Mackay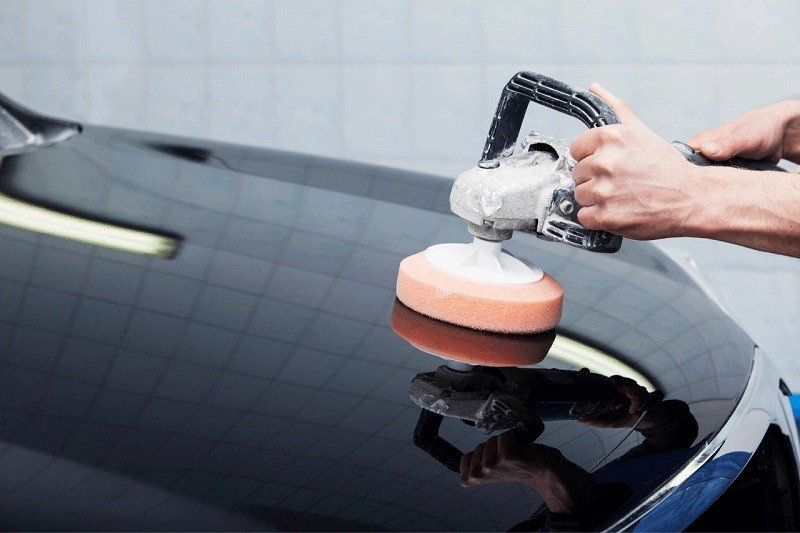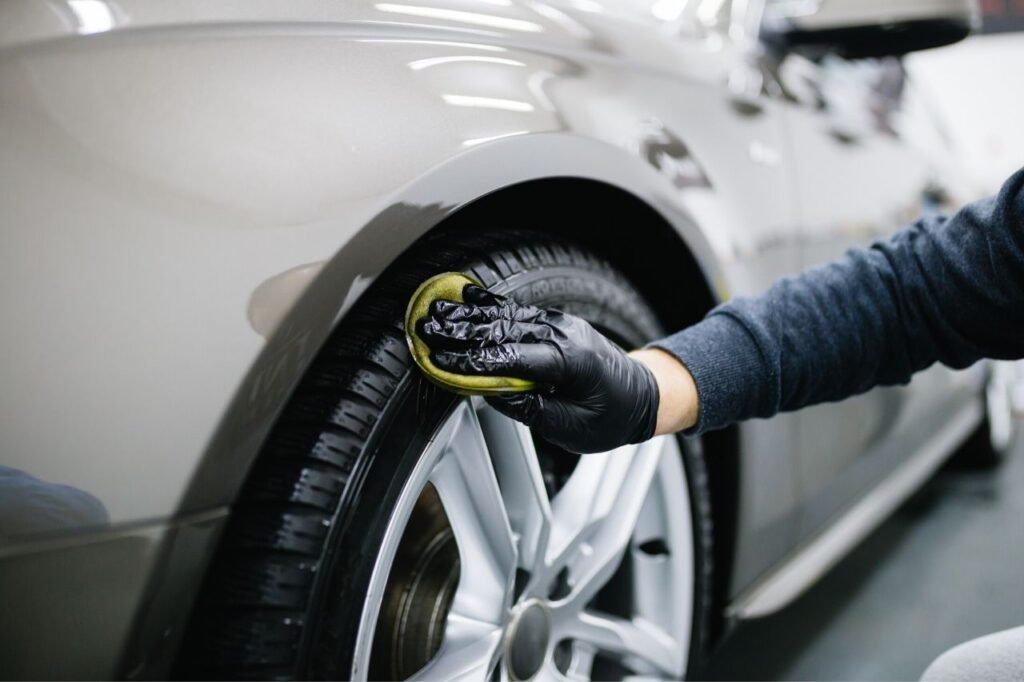 Overview of Car Detailing Mackay and its location in Mackay, QLD
Car Detailing Mackay has established itself as a trusted name in the car detailing industry. Our convenient location allows us to cater to the vehicle detailing needs of local customers and those in the surrounding areas. With our expertise and attention to detail, we have become the go-to choice for car owners seeking the region's best car detailing services.
Take a look at our most popular car detailing Mackay services
Interior Car Detail from $145
full Car detail from $325
Ceramic Coating & Paint protection From $999
Expertise and experience of our detailers in providing professional car detailing services
At Car Detailing Mackay, we have assembled a team of experienced and skilled detailers passionate about their craft. With extensive knowledge and years of experience in the automotive detailing industry, our detailers possess the expertise to handle various car detailing challenges and deliver exceptional results. They stay updated with the latest techniques, tools, and products in the field, ensuring your vehicle receives the best care and attention it deserves.
Our commitment to delivering high-quality results and customer satisfaction
Our mission is simple: to provide the highest quality car detailing service and exceed our customers' expectations. We understand that your vehicle is a valuable investment, and we take great pride in caring for it as if it were our own. With a keen eye for detail and a commitment to precision, we strive to deliver flawless results that will leave your car looking it's absolute best. Customer satisfaction is at the core of our business, and we go above and beyond to ensure that each client receives the personalised attention and exceptional service they deserve.
Whether you need a full car detail, a specialised paint correction service, or regular car maintenance, Car Detailing Mackay is here to meet your needs. With a wide range of car detailing services to suit every requirement, we are dedicated to making your car look its best inside and out. Contact us today to experience the difference between professional car detailing with Car Detailing in Mackay.
At Car Detailing Mackay, we offer a wide range of professional car detailing services to suit the needs of every vehicle owner. Whether you want to give your car a showroom-like finish, restore its original lustre, or maintain its pristine condition, our team of experienced detailers is here to exceed your expectations. Our comprehensive services and attention to detail ensure your car receives the best care possible. Explore our range of services below:
Mini Car Detail - From $99
Overview
A quick, yet meticulous car detail to maintain your cars street appeal. Our team are able to provide this express service within 1.5 hours! Get both the exterior and interior of your car seen too with our mini detail service. Receive a specialised hand wash, wheel clean, and chamois dry. We will also provide a superb vacuum, door jamb clean and deodorise your vehicle to bring it back life.
Inclusions
Interior Car Detail - From $145
Overview
Sometimes, you may only want the interior of your car detailed. After all, it is where you spend most of your time, whether driving to work or out on the weekend; so why not have it looking its best? Whether its dog fur, kids mess, or your coffee was spilt – don't worry! Our specialists can have it look and smelling like new again. Get a thorough interior detail today.
Inclusions
Full Car Detail | Pre Sale Detail - From $325
Overview
The ideal service to have your car looking and smelling its best again or for those who want to sell their car for the best price possible. Our ultimate car detail service includes all components of your interior and exterior and engine bay as well as machine paint enhancement, polishing, shampooing and Ozone purification treatment to provide your vehicle with a complete in-depth clean. Leaving you with that new car feeling again!
Inclusions
Cut And Polish - From $195
Overview
A cut & polish, also known as paint correction, is the best way to bring your cars paint back to life, looking its best again. As paint ages, it can begin to appear dull or hazy and can acquire light scratches. A cut and polish will restore your car's surface and shine. It's a great way to add value to your car if you're selling or to restore that finish that you miss or never got to experience in the case of a second-hand car.
Inclusions
Ceramic Paint Protection - From $999
Overview
A ceramic coating can be described as an additional clear coat with incredible protective, gloss and self-cleaning properties. Ceramic paint protection is suitable for new and used vehicles and is the best car paint protection that money can buy. Offering superior protection against the elements and environmental fallout. Things such as bird droppings, decomposing insects, tree sap, air pollution, heat and UV damage will no longer be as much of a problem.
Inclusions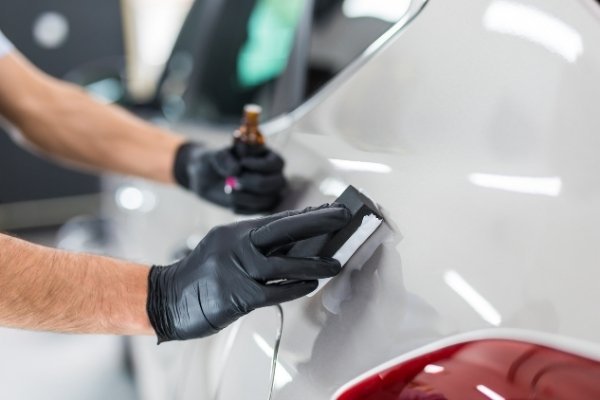 Ceramic Coating Paint Protection Mackay
Whether you have just bought a new vehicle or have an old classic, protecting your vehicle's paint is essential.
With so many different protective options, it's easy to get lost in technical jargon, but ceramic paint coating is recognised worldwide as the leading paint protection technology. Ceramic Coatings provide a hard surface finish that protects against environmental fallout, bird acid, tree sap whilst remaining easy to maintain.
Why Choose Ceramic Coating For Your Paint Protection?
Ceramic coating paint protection is a high gloss permanent bond nano-ceramic coating backed up by a ten-year warranty*; it utilises the latest technology to give your paintwork superior chemical resistance, UV & thermal resistance and anti-graffiti.
Our Other Car Detailing Mackay Services
Besides our most popular ceramic coating Mackay and car detailing packages, we also offer many other services. Don't see what you are quite after? Why not give us a call? Our team are happy to help you with all your car detailing or ceramic paint protection requirements. 
What Our Loyal Mackay Customers Say
We take pride in our positive 5-star car detailing Mackay reviews. Here is what a few of our loyal clientele have to say.
The quality of service you can expect here, and the attention to detail is simply exquisite and first class. The paint is smooth to the touch and sparkling like a million bucks. A big thanks providing a top notch experience!
I missed my appointment this morning and they rescheduled and fitted me in quickly the same day and did an incredible job. I have 2 kids and I honestly don't remember when my car looked that clean! I'd definitely go there again and I would definitely recommend it to others. The staff there were really nice as well!
Mobile Car Detailing Mackay
Why Choose Us for Car Detailing
At Car Detailing Mackay, we take pride in being the premier car detailing service provider in Mackay, QLD. When it comes to professional car detailing services, we are the name you can trust. Here's why you should choose us for all your car detailing needs:
Experienced and Skilled Detailers: Our team of detailers consists of highly trained professionals with extensive experience in the automotive detailing industry. We have honed our skills and perfected our techniques to deliver exceptional results.
 State-of-the-Art Equipment and High-Quality Products: We utilise the latest equipment and tools in the industry to ensure precision and efficiency in our detailing services. Our products are carefully selected for their quality and effectiveness in achieving outstanding outcomes.
Attention to Detail: At Car Detailing Mackay, we believe that attention to detail is crucial in delivering superior car detailing services. We meticulously clean every nook and cranny of your vehicle, leaving no area untouched. Our detailers have a keen eye for even the smallest imperfections and take pride in delivering flawless results.
Flexible Scheduling and Mobile Service: We understand the importance of convenience, which is why we offer flexible scheduling options. Whether you prefer to visit our facility or have our mobile car detailing service come to you, we can accommodate your needs. Our mobile service brings professional car detailing to your doorstep, saving you time and effort.
Competitive Pricing and Value: Professional car detailing should be accessible to all car owners. That's why we offer competitive pricing for our services without compromising quality. We strive to provide exceptional value for the expertise and attention to detail we bring to every car detailing job.
Positive Reviews and Testimonials: The satisfaction of our customers is a testament to the quality of our work. We are proud to have received positive reviews and testimonials from numerous satisfied customers who have experienced the difference in our professional car detailing services. Their feedback reflects our commitment to delivering excellence.
Get in Touch With Us Today
Get A Free Car Detailing Mackay Quote Today!
Please fill out the form below, and one of our car detailing professionals will be in touch with you shortly!